Who

We Are
Workpoint Entertainment Public Company Limited ("Workpoint" or "Company") was established on September 11, 1989 by Mr. Phanya Nirunkul and Mr. Prapas Cholsaranon with an aim to create entertainment works broadcast via television and other media with the initial registered capital of THB 2 million.
The first television program created by the Company is "Way Tee Thong" (Golden Stage), which was highly favorite and it is the Company's first pace in the television program production business, and leads to various television programs later produced by the Company.
Later, the Company was converted into a Public Limited Company on September 29, 2004 with the registered capital of THB 200 million. As of December 2021, the Company's registered capital was THB 452.09 million. The Company has gradually expanded its business, and, up to now, its core businesses consist of 4 business categories: 1) TV program business; 2) event organizing business; 3) concert and stage plays business; and 4) merchandising and service business.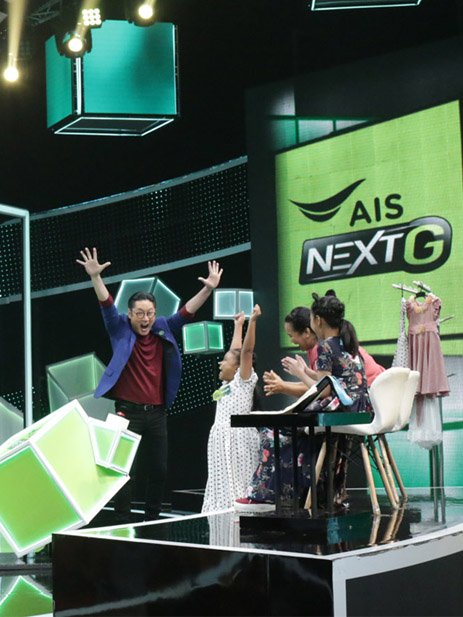 TV Programs Business
Produce many TV programs for all groups of audiences based on expertise in initiating a variety of program contents and styles to be broadcast via "WORKPOINT 23"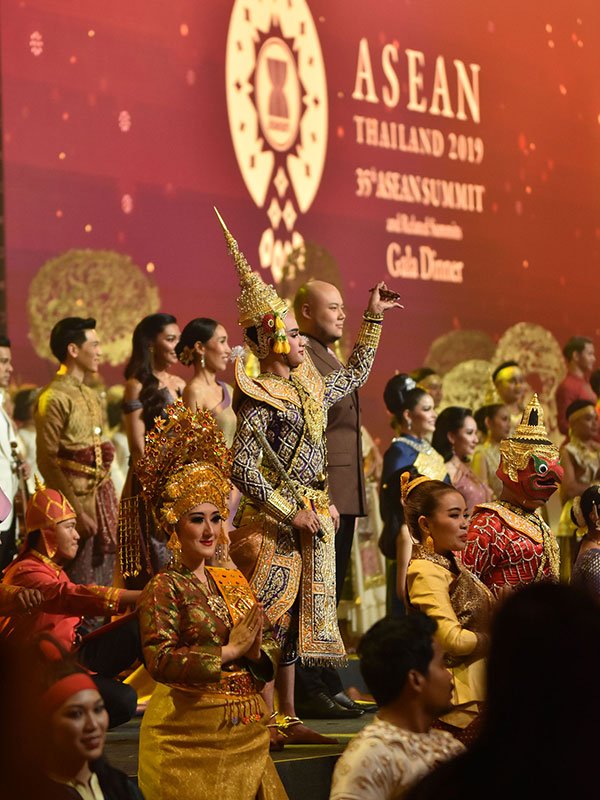 Event Organizing Business
Fully creates many significant activities for both government and private sectors, including the festival, concert, seminar, official procedure, or international convention.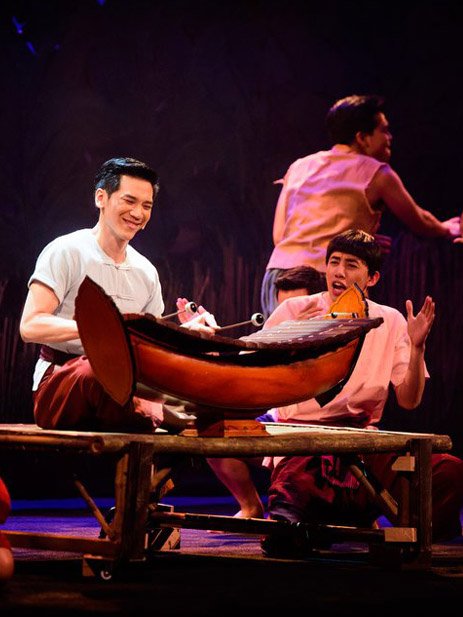 Concert and Stage Plays Business
Organizes the show business in forms of concerts and stage plays, led by favorite singers and actors, international standard sound and light, and professional dancers.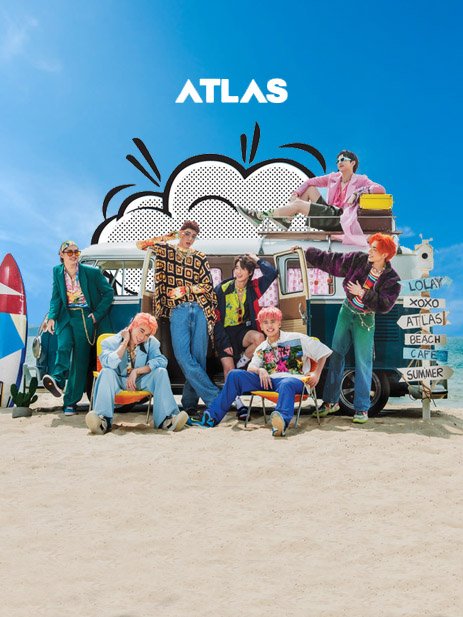 Others Business
Operated other related businesses to fully support the remarkable growth of the entertainment industry including theatre space rental, Artist management, and Movie.
Overview for business operations of the Company and subsidiaries
The Company's main business operation is the TV program business broadcast via its TV channel or
WORKPOINT channel based on digital system under "license to use spectrum for digital terrestrial television in the category of national commercial service under standard-definition variety or digital TV license" held by the Company's affiliate.
The Company has the policy of presenting TV programs by offering both knowledge and entertainment to TV audiences. Each program of the Company achieved success as guaranteed by various awards and consistent advertising sales until the Company has been accepted as a leading TV program producer and TV station of Thailand. Many awards given by local and foreign institutions also guarantee the Company's success and quality of TV programs. This deems the Company's great pride. The details of subsidiaries in the affiliates can be summarized as follows:
Shareholding Structure of the Group of Companies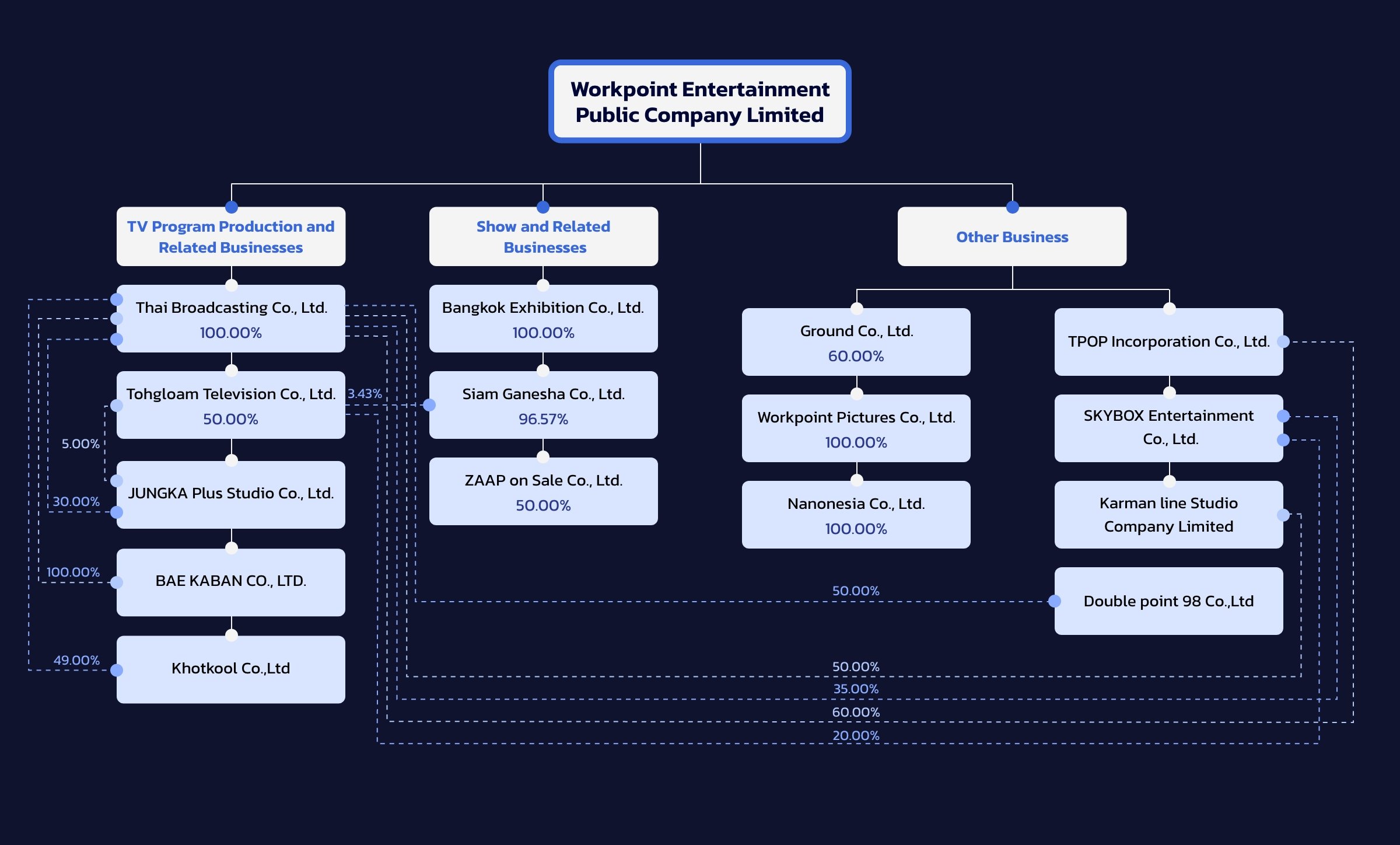 Note:
- Voting rights of the Group of Company are subject to the shareholding proportion or 1 share: 1 vote.
- TV Program Production and Related Businesses consists of TV Program Production Business including Online Media and Licensed Program Businesses.
- Show and Related Businesses consists of Events Organizing Business, Concerts and Stage Plays Business including Playhouse Business.